About Linda
Named " The Angel of Love" by friends and couples, I am legally licensed and have been Performing Non- Denominational Wedding Ceremonies since 1998. I have been in the wedding business as a consultant since 1988. Why go to a mayor or Justice of peace for a "cattle call " impersonal wedding in a room where people go to fight traffic tickets ? You can exchange beautiful customized vows in a romantic location. You may choose from a standard civil ceremony, and it will still be lovely. The service can be as short or long as you'd like. Civil or religious service . How about a renewal of vows ? Sand or candle unity? I have all the items you need listed on my contract or you may provide your own. I'd like your wedding to be the day of your dreams! I treat every couple the way I would like my own son or daughter to be attended on their wedding day. I am always just an email, phone call or text away if you need help with planning .
I really enjoy the wedding business !
4 people to 400. Beach or hall, No event is to small ! [ or "Intimate" as we in the wedding business say. ]
As a little girl I loved to play "Bride dress up" making bridal tiaras from 1960's rhinestone bracelets!! Ha ha .. Little did I know I would grow up to make real bridal headpieces.
I was first employed as a tour guide where I learned to speak clearly and handle large groups of people. I then became a consultant in Bridal Sales, alterations and custom designed wedding veils . [ I still restore antique and family heirloom headpieces ] It's not unusual to find me [ Linda] in the bridal room lacing up bridesmaid dresses or helping the bride.
I dress appropriately in either a suit or, summer dress if the bride/groom requests casual attire.
About Jim
Pictured : Jim Moore wedding officiant. Jim has been performing ceremonies since 2007. He is very professional and easy going. He also is a great public speaker and cares very much about his ceremonies. Jim has traveled from Princeton to Cape May and Gloucester to perform numerous ceremonies since he received his license. He has received many compliments from couples and guests. Please see our tesimonial page.
example of Testimonials: "Jim: you are an awesome officiant. you really did a great job for us and made our day special! Thanks.". Adam S. [facebook]
"Thank you Mr. Moore for making our day so easy. You really helped us alot with details. It was a beautiful ceremony! " Ethel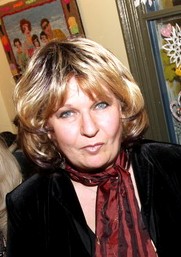 Jim and Linda Moore . 1989 .

Our wedding day with Jim's parents.

[ How about those puffy sleeves? lol ]

Cliff and Grace Moore.

As a leading provider of wedding ceremonies, I take pride in offering the best . I am dedicated to serving the needs of my customers each and every day. I was a Presidents Club member of a popular chain bridal store from 2000 until 2008. You will often find me in the bridal room before the wedding, helping the girls lace up those dresses or Fixing a hook and eye for a bride.

I am always on time and professional. I speak well as I am used to working with the public and have been for over 30 years.

All though my suggested rate is quite reasonable, I would like to provide an explanation of fee's.

1, First it is much much more than a few minutes of work if you hire a professional wedding officiant.
2. I personally have never officiated two weddings the same. Every ceremony is designed for the couple.
3. You can incorporate so many things into a ceremony. From a hand blessing, hand fasting, roses for mothers, sand ceremony, unity candle ceremony, wine ceremony and tons more including couples with children and special mentions for couples with deceased parents.
4. Your family, friends, co-workers are all watching this entire ceremony. Would you prefer a 5 min. ceremony they offer at the courthouse or a beautiful ceremony with memories?
5. Your officiant spends hours behind the scenes writing ceremonies, spends travel time, gas, wear and tear on the vehicle, and don't forget they have license fee's, taxes, and all related business fee's. Just like any other business.
Your Officiant arrives early, makes sure everything is ready and your ceremony runs smoothly and then another trip to file your license
Your Officiant must have a good public speaking voice and keep your guests interested and involved.
The ceremony is the beginning of your wedding celebration. It honestly sets the tone for the entire day. If it doesn't go well your guests will carry it right into the reception and it will be the topic of conversation for quite some time.

I look forward to working with you on your ceremony.

Below:

Rental arch decorated [as shown with 2 palms] for beach Delivered decorated with touches of your color added and set up. $125.00.

**New Bamboo arch rental [ pictured on home page ]

Package prices available .

[ Unity sand and table small extra charge]

Ceremony Officiant ,NJ. Clergy, Justice of the peace. Mayor, Civil Wedding , marriage celebrant , Marriage Ceremony , Marriage License , Marriage Officiants ,Renewal Of Vows , Wedding Celebrant , Wedding Ceremonies , Wedding Chapel ,Wedding Ministers , Wedding officiant ,Wedding Officiants ,wedding officiate ,Wedding Planner ,Wedding Service ,Wedding Vows ,Cape May, Ocean City New Jersey, Long Beach Island ,LBI, Beach Haven, Sea Isle, Stone Harbor, Wildwood, Deptford, Vineland, Medford,Toms River. today, tomorrow , 3 days, this week